To edit text object you should activate it first, the Text Settings panel appear. All the text Objects differ by type. The next text object types exist : MAIN TITLE, SUB TITLE1, SUB TITLE2, TITLE LIST, PROLOGUE, HISTORY, BASIC TEXT, LIST TEXT.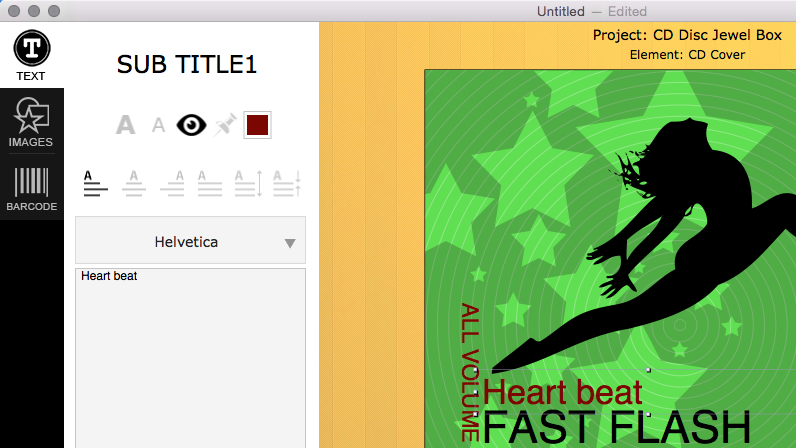 Text Size, Visibility, Color, and Pin Text, Alignment and Line Spacing buttons are available.
All the objects of the SAME TYPE have the same text. Say, when you edit text of MAIN TITLE text object in one place, all the other MAIN TITLE text objects on all other labels of the same template will reflect these changes. To make the object independent form its type, use the Pin Text button.
You can add text these ways:
1. manually from the keyboard,
2. by pasting it from the other application, or
3. using Import File, Import Folder, or import iTunes buttons on the bottom of the Text Settings panel, or


4. Drag and drop feature can also be used for adding text to your text object.
To change color of your text click on the Color in the tools area and make your settings.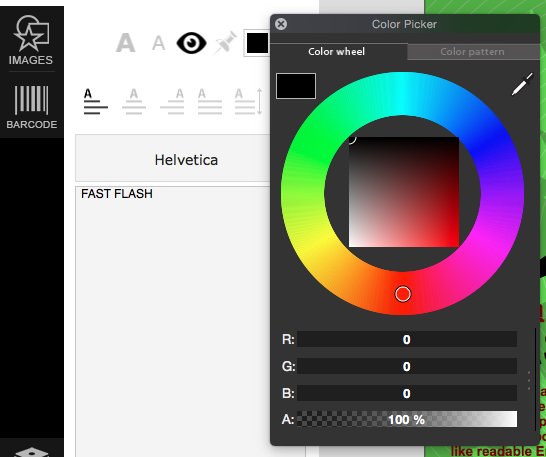 Text in rectangular objects are set to wrap around the overlapping objects that are higher in "staking" order on your label. Use Object>Cause Text Wrap menu option for these higher to control wrapping around of the underneath text.
You can control the objects order using the Bring to Front/Forward and Send to Back/Backward menu commands from the Object menu.