All the label elements in a template has the same Background. It consists of three layers : Background image, Pattern 1, Pattern 2. The combination of these layers allow to create numerous backgrounds and variations.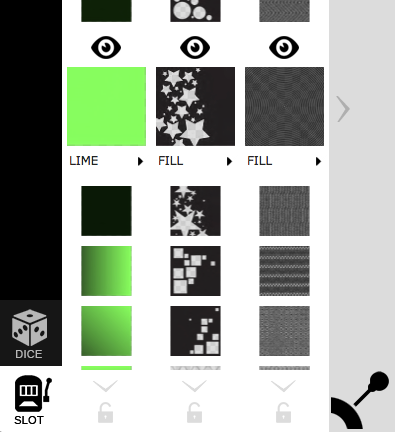 To choose a new Background, click the SLOT button on the left bottom of the Step Two View, and choose a background and patterns from the correspondent lists. You can also create the random combinations clicking the Lever button.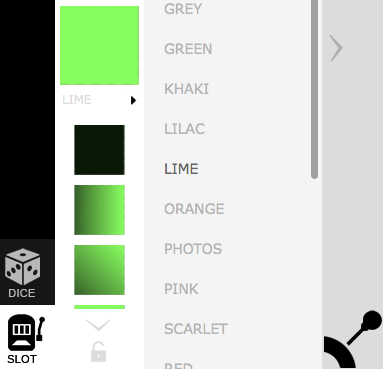 The contents of the lists can be viewed by categories. To see the list of the available categories click on the text under the currently selected item.